WE MAKE UPSTATE REAL ESTATE INVESTORS MONEY !
WANT TO LEARN HOW WE ARE DIFFERENT FROM THE TRADITIONAL
BROKERAGES IN GREENVILLE COUNTY ?
Chris Paglialunga CEO
Investment Consultant / Broker
Chris is the broker in charge and our licensed builder on staff. Chris has 20 years of Real Estate and construction business experience. He is fluent in all aspects of residential real estate and construction and currently operates "Real Estate Investment Firm LLC." (The Brokerage) "Property to Profits Inc." (The Private Lending Firm) and "Inside Out Home Services LLC" (The value creating Contracting Company). Chris has participated in over 400 investment properties either acting as the property acquisition specialist, investment advisor, contractor, private lender, listing agent or all the above. He is the creator of the "Property to Profits Training System" that he uses to help other investors build rentals and perform fix and flips.
Chris is our clients main point of contact for their transactions. He manages and over sees all aspect of the business. This includes initial property analyzation, creating a construction budget, over seeing the construction process, funding our clients construction, managing all negotiations with other agents on our clients listings.
Chris enjoys working and appreciates his quality family time with his wife and 2 kids. On his free time he is usually researching and studying new real estate and construction information.

Cheryl Paglialunga CFO
Realtor, Designer, CFO
Cheryl is one of the Firms Realtors and in house designer. Her job is to make the house beautiful so we can attract multiple offer situations. Cheryl is always researching the latest trends, color schemes, and researches the best unique replacement items to maximize our clients budget. She understands Real Estate Investment sales, listing and sales contracts and construction cost control. She consistently achieves great results preparing our listings for the retail market.
Cheryl is also the head admin at the Real Estate Investment Firm LLC. Her job is to prepare listing and sales agreements, managing the stages of the sales process, and prepare promissory notes to our lenders.
Cheryl has 20 years of first hand experience as an admin and construction designer. All of our Real Estate clients have have had a great experience working with her.
Greenville's Premier Real Estate Investment Broker
The Real Estate Investment Firm LLC. is your premier Real Estate brokerage with 100% focus on working with absentee owners, landlords, and Real Estate Investors in the Upstate South Carolina Areas. Our mission is to be your GO TO firm to acquire, fix, liquidate and manage your real estate for the most profits.
We are completely different from the typical agent or brokerage because we can create you extra value before you list with us.
We provide a full comprehensive Comparable market analysis for the area.
We provide to our clients a break down of repairs that can or need to be made and what the return on investment would be after performing the repairs.
We can Finance our clients repairs to maximize their profits before we list on the MLS. ( Call for more details)
We can reposition your property for better tenants and a higher long term ROI.
We can find you properties that meet investment criteria.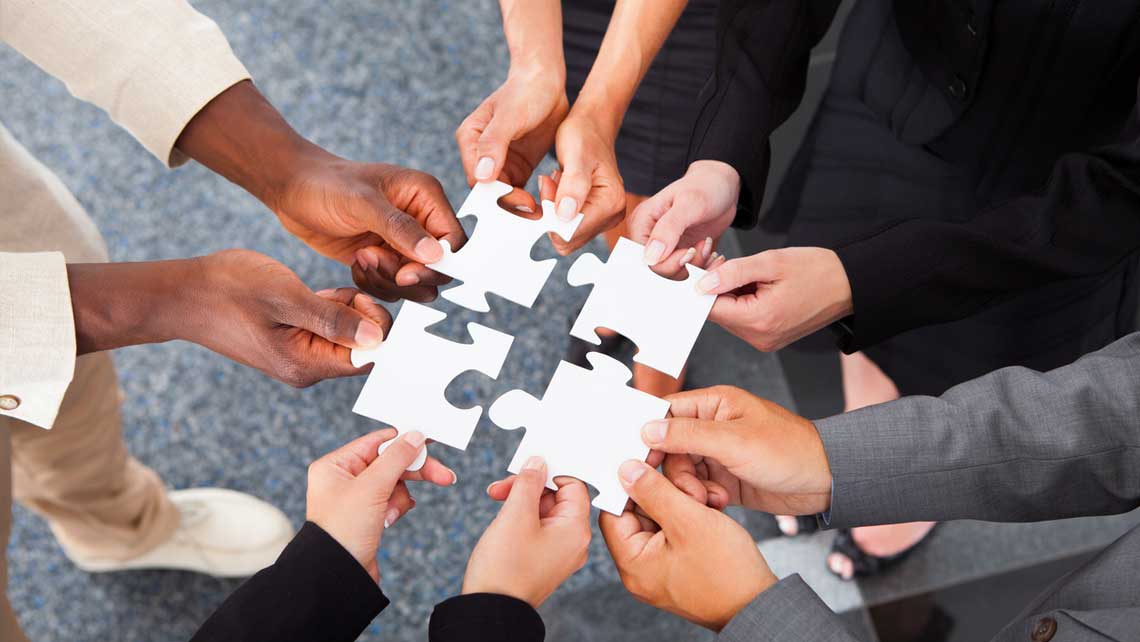 PROPERTY ACQUISITION
We get properties below market value for our clients.
Here's what we offer, and a brief summary of how it works.

1. PREVIEW AND OFFER STRATEGY
We send our team of agents on the road everyday looking at all the inventory that makes sense for landlords and retail flippers. We then use our team of offer writers who prepare offers on all these properties at the price we deem acceptable for the investment. We can typically write 5-20 offers a day for our investor clients. Most of these offers will be rejected because our purchasing formula is ultra safe. When an offer is accepted you can expect to get a home at 60-80% of value after repairs. Our client investor will provide us with a proof of funds, EMD deposit, buying criteria, signed Non-Exclusive Buyer Assistance Agreement, and execute a Power of Attorney for us to sign purchase agreements on their behalf. These properties come directly off the MLS and will always have a due diligence inspection period. During this time we advise our investor clients to hire an outside inspector prior to us building a scope of work and repair budget. Building your construction budget is a very unique service offered only at the "Real Estate Investment Firm LLC." This service is FREE to our clients. Like most real estate transactions the buyers agent is paid by the seller of the property so you don't pay us a dime.

2. TARGETED MAILINGS
We have developed a semi automated mailing system to target market to certain groups that maybe in need of selling a property fast. These people are often willing to sell their property for a substantial discount if the transaction can be closed quickly, without contingencies and for all cash. We run into these situations all the time and it creates a positive outcome for the seller and our investor buyers. These properties are only available to our clients. We don't wholesale these properties to the general public ever.
This is the most costly and time consuming process we use to acquire properties but it is also the most profitable by far.
Obviously, we have other means to acquire great investment properties for our investor clients but I can't give away all of our secrets here.
Keep in mind all of our agents are investor acquisition specialists so you are in the right place.
REHAB CONSTRUCTION SERVICES
REHAB CONSTRUCTION SERVICES

Our in house construction company "Inside Out Home Services LLC." performs all the repairs at a discounted wholesale price to all our clients that list with us. (We can finance your repairs too)
The fix process of a real estate investment is looked at in many different manors and standards from investor to investor. Some investors cut corners to increase profits and other investors increase quality to increase profits. Here at "Property to Profits" we truly believe in providing the best quality rental standards for paying tenants and the highest quality retail flips for qualified buyers. When we initially look at a property we put together a preliminary budget for the purposes of making an offer. After an offer is accepted we prepare a full detailed scope of work. Having a fully detailed scope of work will make for a lower chance of investment risk.
For a fee, we offer our investors and clients an itemized break down of all repairs that will need to be performed to achieve the desired investment outcome. This itemized break down is following our high standard* of quality and can be changed and altered to meet your standards. All prices on labor and materials can fluctuate based on choice of materials and performance of contractors. Construction Data forms are also available for sale.
* Our standard of replacement is based on a 50% lifespan left on mechanicals, 40% lifespan left on roof, and 80% lifespan left for structural and cosmetics. These standards can very house to house and the final choice is the owners.
Our construction thought process is based 100%on your return on investment (ROI).
MLS LISTING SERVICE

There are many unconventional creative ways to sell any home but the most effective way is to correctly market your property on the MLS. The MLS sells properties based on market values and demand. Market values are directly determined by recent sales of similar homes of similar style and quality. Almost every Investment Property and "Fix and Flip" we have listed home has sold in the first 5 days on the market with multiple offers and will usually go over asking price if cleaned up nicely. Right now the demand for nice homes in the upstate is very high. Most owner occupied homes, if priced correctly will also see this same result but a vacant move-in-ready home is always the most attractive to home buyers. The end result of your property selling is directly influenced by the asking price in comparison to condition and upgrades.
Over 90% of home buyers start their search online so it's important to be searchable and have a good clean presence. Our team has many different online and social media modules we use to promote our listings online. We also have an online and offline marketing plan that reaches out to buyers right away to create hype during the new listing phase.
After working with buyers of all walks of life. It's easy to understand how buyers think when they make an offer. We know how to negotiate to get the most money and best contract terms. It's all about understanding how to get a quality qualified buyer to make an offer and feel good doing so. Once a home is listed, the Realtors job starts. We monitor web traffic to all our listings, and provide our clients with feedback from showing agents and prospective buyers. We also closely watch the neighborhood for any competition that hits the market so the best choices can be made by our clients.
The price we list our clients properties is strictly based on their decision. We will supply the market analysis, statistics and facts that will help them make the right decision. We're always here to give the best advise for selling your home for top value but the final choose is our client . The bottom line is any agent can list your home on the MLS. The question is can the agent you choose produce a contract of sale for your home that satisfy your needs and gets you the most money. At the "Real Estate Investment Firm LLC." not only are "REALTORS". All we do is buy and sell property. So if you're looking to sell your investment property give us an opportunity to guide you. We know how help you capitalize on it. Let us show you how.
PROPERTY MANAGEMENT
PRIVATE LENDING
PRIVATE LENDING

Property to Profits is our in- house investment company that purchases, and holds assets for our private lenders.
This is Where the Investors Go
Join our Investing Club
We are a group of local Investors that share our knowledge and deals together.
If you're not already planning for your retirement, you might find yourself out in the cold when those golden years finally roll around. However, even if you have an IRA set up…
September 18, 2018
If you're a property owner, you have should have some familiarity with the legal repercussions of not paying your property taxes. If you get behind, you'll be charged interest,…
June 22, 2018
Chris helped me from losing money on 2 deals I tried to do myself. His team came in after these homes were on the market for over 3 months with no offers. Chris analyzed my homes and performed some value creating repairs then re-listed them. 1 home I choose to keep and have made over $25k in rental income and the 2nd home was sold right away. Since then I have been investing my self directed IRA with Chris and he has provided me with a stead increase in my portfolio. Thank you Chris for all you do. It is a pleasure working with you.
Johnny Rhodes and Stacy Wagner
I have been investing with Chris from "The Real Estate Investment Firm" for many years and he has exceeded all of my expectations. His system of operation is beyond exceptional. I would recommend to anyone who wants to earn an easy return on their money. His projects make a lot of money so my money is always safe. He is a true Rock Star Real Estate Investor.
Mike P.
Chris has paid me good returns on my money for many years now. His payments come to me before the payment due date. I'm proud to be working with him as a private lender and I recommend him to anyone who is interested in learning about the private lending process. I also enjoy looking at the quality work his company does. He really has a strong passion for residential housing and produces top of the line houses. Chris has a strong work ethic and he isn't afraid to get dirty on the job. He pays attention to the details of the homes he flips and that makes for a secure investment.
Nick Pump
Chris and Cheryl are the best team of Real Estate Professionals I've ever met. Between the 2 of them they have everything an investor could ask for when trying to make a profit on their on their investment. These 2 are true professionals in real estate and construction. I couldn't be happier with their performance on my house. They are on their game like no other.
Thanks Chris for everything.

Dave Vanz
FIND OUT WHAT YOUR HOUSE IS WORTH.